Everyone says, READING BOOKS IS THE PATH TO SUCCESS. Don't I know that? But…………..
Hey, 
I CAN COMPLTELY UNDERSTAND IF YOU FEEL THAT ———
I don't have the patience and time to read books 
I can't read books anymore. What is happening? 
Why don't I enjoy reading books (so much) anymore? Did the internet ruin reading for me?
How can I get back into reading again?
Why do I collect books and never read most of them?
I can't finish any book I read. Why?
I got all your answers covered here...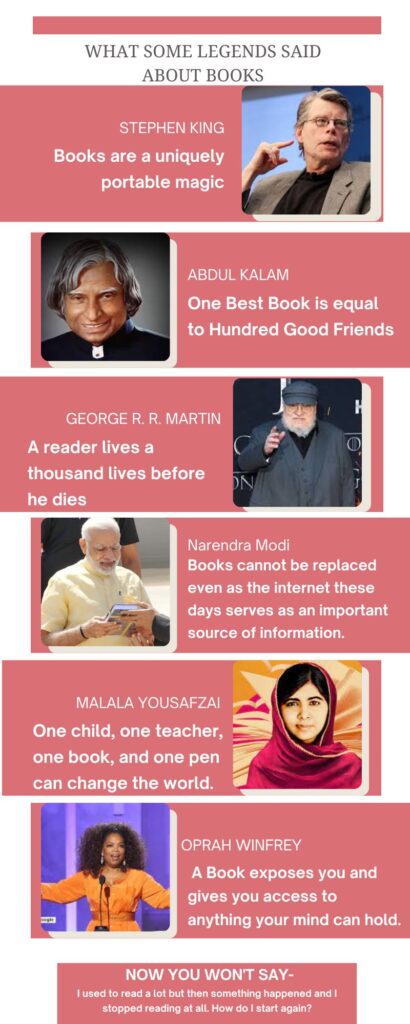 Each book presents a unique opportunity for growth, learning, and enrichment.
HOW?
It allows you to expand your understanding of the world

A book exposes you to various subjects, perspectives, and ideas 

you develop a stronger command of language and can express yourself more effectively.

Reading books stimulates cognitive processes such as critical thinking, analysis, and problem-solving.

Reading books improves your ability to concentrate

It enhances your memory retention

and exercises your brain, keeping it sharp and agile.

Books can serve as an escape from everyday stress,

providing relaxation and mental rejuvenation.

They offer insights, guidance, and strategies for personal growth.

A book empower you to make positive changes, overcome challenges, and pursue your goals.

In an age of constant distractions, reading helps to improve your ability to focus and concentrate.

A book encourages imagination and creativity, 

paint vivid mental images and stimulating your own creative thinking.
Let me introduce a few effective books that has the power to transform one's life and so can yours too.
How to deal with your invisible enemy
I wanted to make my book in such a friendly way that realization should happen in the reader's life in a wink.
One night I slept with this thought and  surrendered myself to the universe trusting that he will guide me in his way . The next morning I woke up with the clear idea and my book – "HOW TO DEAL WITH YOUR INVISIBLE ENEMY" is the mirror image of that idea.
[purchase_link id="322" text="Purchase" style="button" color="blue"]
A few words from readers for the book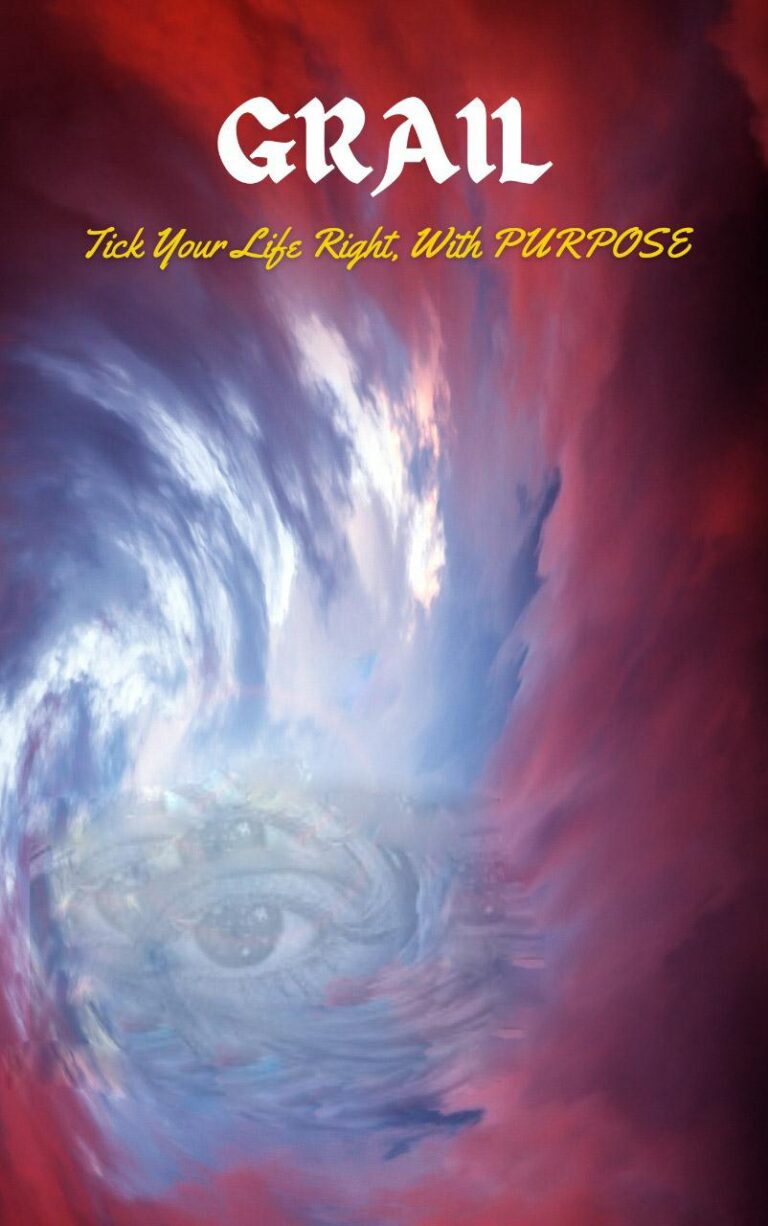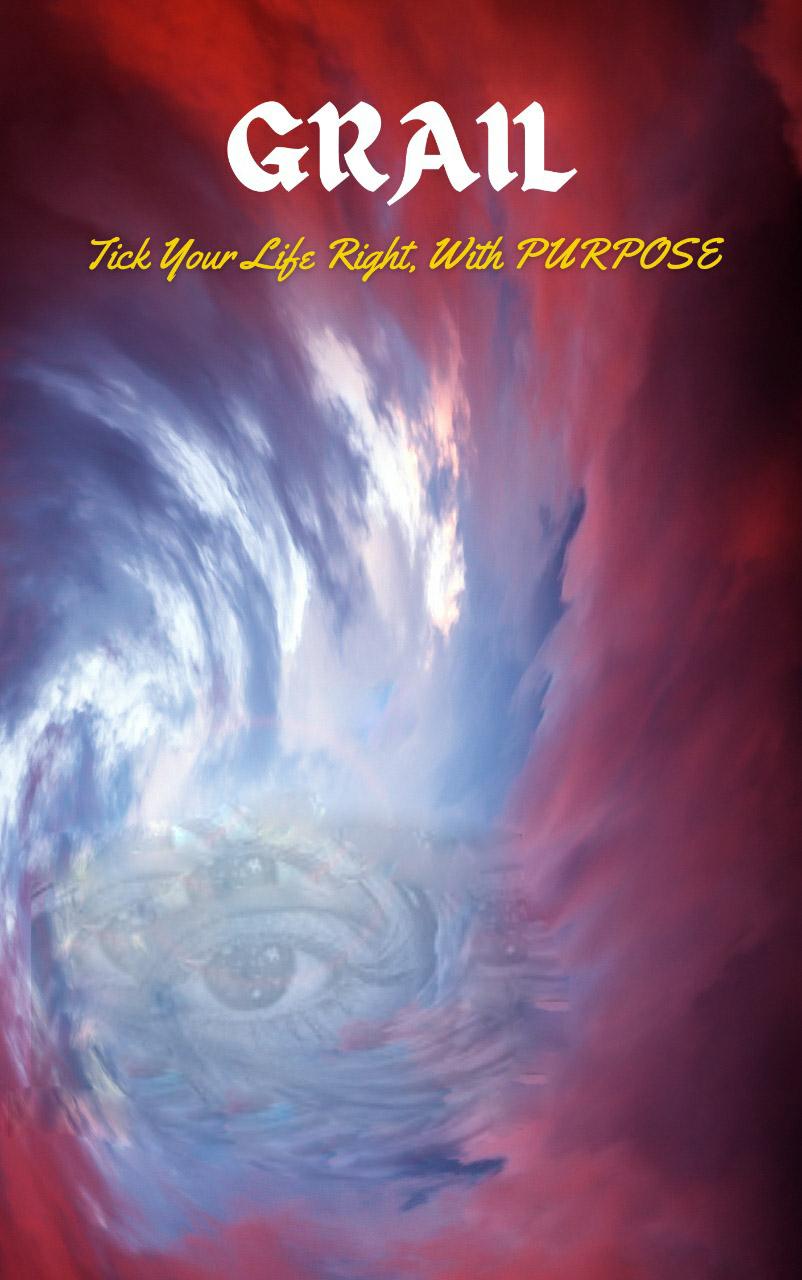 GRAIL-TICK YOUR LIFE RIGHT, WITH PURPOSE
The book is about forty global influencers on their quest for their purpose. Each chapter conveys the journey of an individual and their life experiences.
The book has three distinct themes for the readers to immerse themselves in: strength, passion, and clarity.
A group of influencers from diverse fields of all age groups came together under one umbrella led by David Nair- the strategist and renowned coach- to build mental and emotional competencies, to be resilient and face the storms calmly during the journey of life. 
I AM PREVILEDGED TO BE ONE OF THE AUTHOR OF THIS LIFE TRANSFORMING BOOK.
It was an unforgettable month when we launched our book Grail 2.0 pan india. 
Still confused about what book is the best for you?
I am gonna share with you my secret. Here I am sharing the deep survey I did to analyze readers experiences, opinions and recommendations of particular books so that you will get the exact idea of what to choose.
Why I am giving so much for FREE?
It's my mission to help ambitious women like you to live life on their own terms. I believe book is one of the way to upgrade yourself, to get the recipe of success.
After a deep survey, I have created this PDF of real life experiences of people after reading books so that you can choose what is best for you and your dream. You can go through that PDF to get a perfect choice. 
I value your time and money and so I am sharing a few  links of trustworthy platforms to read, listen or download books. I did lots of trial and errors and investments in choosing a book. So I don't want you to loose your time or money in choosing the wrong. 
Your growth will take me closer to my mission. 
[purchase_link id="322" text="Purchase" style="button" color="blue"]
(Visited 116 times, 1 visits today)